Spellbinding shoppers with enchanting experiences
03/07/2019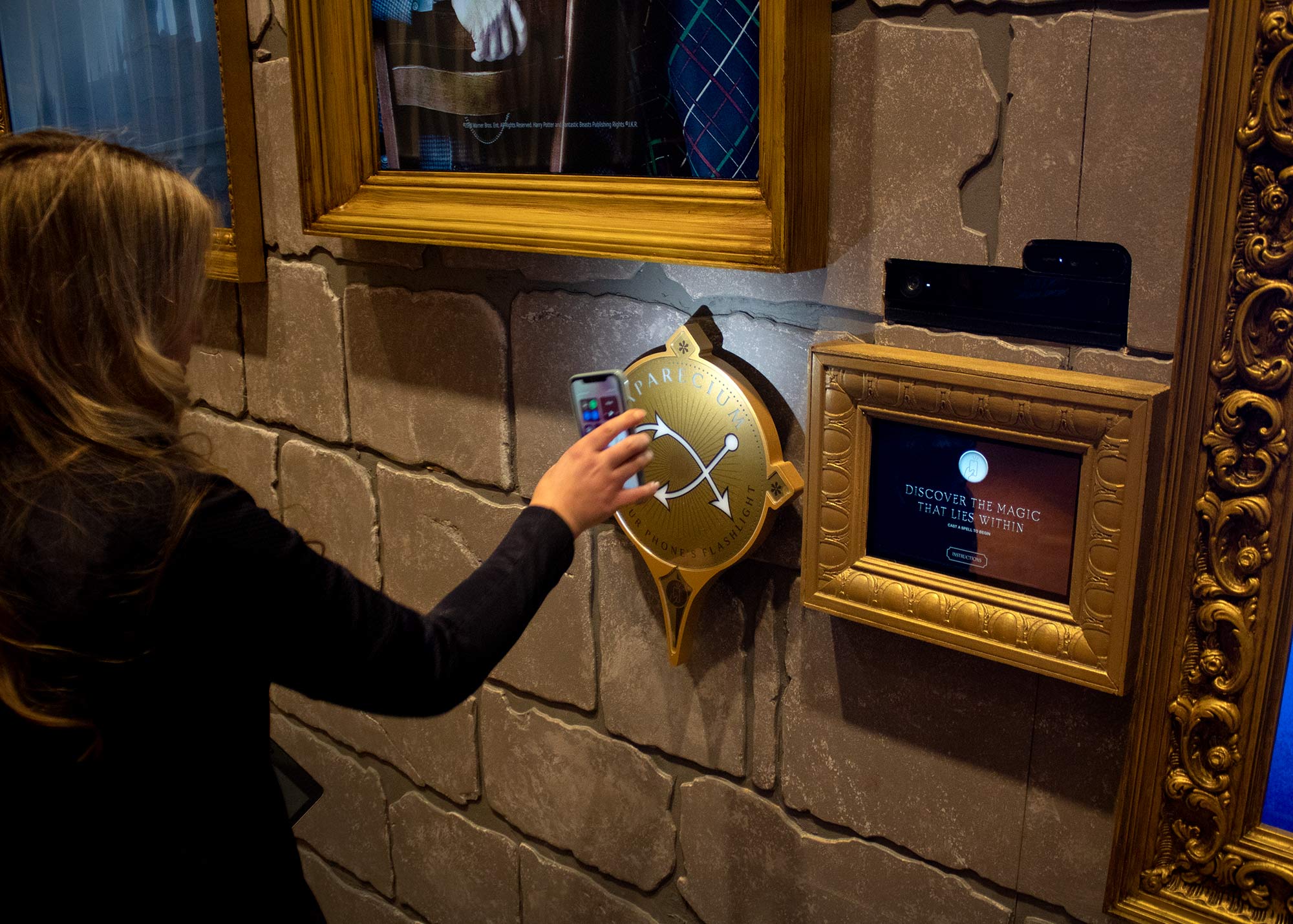 What if we could… spellbind shoppers with enchanting experiences?
Shop, after shop, after shop. Not one retail store excites you enough to go inside, and you're almost ready to call it a day. But all of a sudden, out of the corner of your eye, a flicker.
You've just walked past an AT&T store, triggering a suitcase to open that belongs to a very familiar wizard. Stunned, you peer through the window and witness an immersive Fantastic Beasts universe come to life. Hardcore Harry Potter fan or not, your curiosity is piqued.
You eagerly step through the 1920s Paris store entranceway, complete with cobblestone streets, park benches and vintage Parisian posters that come to life before your eyes through embedded digital screens. Beyond that, even more magical surprises beckon. You're enchanted, but most importantly, you're engaged.
And that's the idea.
When Warner Bros. Pictures partnered with AT&T Michigan Avenue to launch the new blockbuster film Fantastic Beasts: The Crimes of Grindelwald, our technologists engineered solutions to bring J.K. Rowling's wizarding world to life at retail.
The Fantastic Beasts takeover completely transformed AT&T's flagship brick-and-mortar store, inside and out. More closely resembling Hogwarts than a traditional retail environment, walls and shelves that once featured AT&T merchandise were replaced with Fantastic Beasts memorabilia, surrounded by life-size figurines in authentic costumes worn in the film.
Each experience was an opportunity to transport visitors from the everyday to the extraordinary.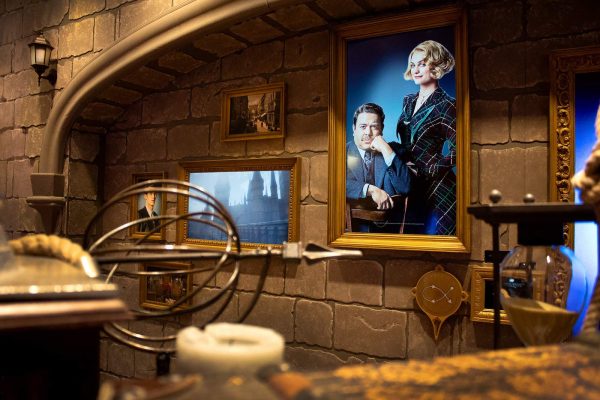 But it wouldn't be an AT&T Michigan Avenue experience without something unexpected, and by combining cutting-edge digital components with the transformation of the physical space, AT&T created magical interactions. In the new transmogrified store setting, the public could:
Transform their mobile device into a digital "wand," using their phone's flashlight to cast "spells" and unlock interactive experiences
Visit a Living Portrait Wall where a flick of their "wand" launched them into one of four characters from the film via augmented reality, and then sent the portrait straight to their mobile device or email
Test their knowledge in a Spell Trivia Challenge, where authentic film clips were shown to those who participated
Use a "bewitched" typewriter to create Wizarding World passports complete with photo ID and travel stamps from locations in the film
Discover behind-the-scenes video clips and exclusive photos captured during the making of the film, on ten-foot interactive pillars throughout the store
Each experience was an opportunity to transport visitors from the everyday to the extraordinary. Some might call it magic, we call it experiential design. It's with this immersive approach that retailers can transform window displays and in-store environments into engaging experiences that surprise new and existing customers alike. It's these connections that don't just draw consumers to retail, it's what keeps them there. The real measure of success at retail is in the time consumers want to spend.
Magic may not be real, but it doesn't mean retailers can't conjure up truly magical experiences. And that's exactly what our creative technologists do in our Innovation Lab.